Sources Archaeological & Heritage Research
We are a British Columbia based firm offering comprehensive consultation on archaeological, ethnographic, and historical matters. Our work ranges from assessing the effects of land alteration and development on known and potential heritage areas and sites, to research relating to land claims and traditional use studies. We foster a healthy, mutually agreeable working relationship between the clients and the First Nations whose cultural resources and heritage sites may be affected by client activity. Our client base spans the resource industries, First Nation communities, municipalities, residential homeowners, and tourism. Sources consistently meets the archaeological conduct requirements of the BC Archaeology and Registry Services Branch, Ministry of Sustainable Resource Management, and is Safe Certified.
Archaeology
Archaeological Impact Assesments (AIA), Preliminary Field Reconnaissance (PFR), Archaeological Overview Assesments (AOA), Archaeological Inventory Studies (AIS), Lab Services (human remains, lithic and faunal analysis, basketry/organics)
Cultural Resource Management
Traditional Use Studies (TUS), Referrals, Capacity Building, Heritage Inventories, First Nations Training, Legal, Funding/Grant Applications
More
Mapping (GIS, Total Station, Illustrations and map drafting), Environmental Assesment (partnerships)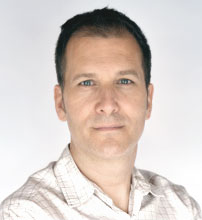 Hartley Odwak
Hartley (MA, Archaeology, SFU) is a co-principal at Sources with 29+ years experience in academic, governmental, and professional archaeology. After years honing his skills as an archaeologis for Parks Canada (Prairie and Northern Division) and then with several BC consulting firms, Hartley founded Sources with Robbin Chatan in 1997. Hartley oversees the management of all projects and has cultivated close and trusting relationships with many BC First Nations, industry, government (municipal, provincial, and federal) and private property owners while assessing and mitigating the potential archaeological impacts posed by proposed developments.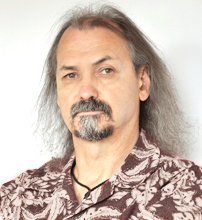 Robbin Chatan
As co-founder and co-principal, Robbin (MA, Archaeology, University of Calgary) contributes his 30+ years of experience to our projects on Vancouver Island, Central Coast, Southern Coast, and Okanagan regions in BC. He is responsible for report writing and organization, and has authored numerous professional consulting permit and non-permit reports for government and private clients. Since 1997 Robbin has worked with Hartley for the Quatsino First Nation (Quattishe Subdivision IR #18, Coal Harbour) as a band archaeologist as well as the co-ordinator of the FRBC funded Quatsino Traditional Use Study Project (1997-98).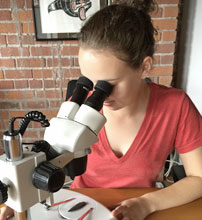 A Great Crew
Sources employs a team of highly qualified field and research archaeologists whose skill sets cover the entire range of technical specialties. First and foremost, our staff consider the consultative needs of both our clientele and the First Nations whose heritage our work concerns. Projects move ahead only after all logistical, cultural, archaeological, and budgetary aspects are considered. Meet our full team at the link below.